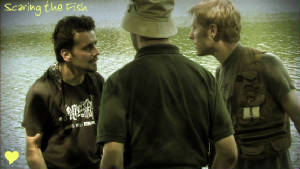 Max Casella stars in a new movie called "Scaring the Fish" alongside Anthony Rapp (for all you fellow Rent heads like me a Newsie and a RENT-er combined is the best thing that could possibly happen) for more information on the movie including the trailer, and pictures go to
http://www.scaringthefish.com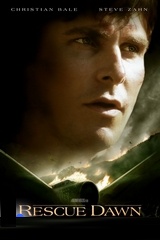 Christian Bale stars in a new movie called "Resue Dawn". the movie tells the real-life story of U.S. fighter pilot Dieter Dengler, a German-American shot down and captured in Laos during the Vietnam War.
Aaron Lohr starred in the off-broadway show "See What I Wanna See" in October, 2005. The soundtrack was recently released and it's great (Again the show combines a Newsie and a RENT-er, Idina Menzel). I already own it and it was well worth the money. Aaron's great and so is the music. I highly recommend buying it. Click the links below for pictures.
So do the Newsies still keep in touch? Well, when asked, Marty Belafsky replied:
"Are you kidding? Me and Christian Bale are so tight, in the next Batman, the caped crusader will have a sidekick with a limp! Seriously though, none of us really hang out anymore (it has been 14 years since we made the movie) But I do run into some of the guys once in a while and we talk about things like the current price of papes, or whether anyone's hooked up with Medda."
You gotta remember, Marty is a comedian now.